Slow-up Morat with or without kids.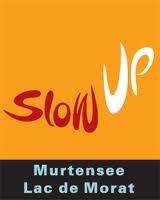 Sunday, April 29th, 2012 @ 09:00
Morat, Bern
Hi all,
How want to join us at the first one this year in Morat ?
I'll be there with my kids on bike or rollers.
If the weather is good, we will bring a picnic for lunch, enjoy the stops with drinks and take it easy.
As much as we are, as much funny it will be, with bike, rollers, WITH or without kids
More infos :
http://www.slowup-murtensee.ch/cms21/showlinx.asp?id=70&lang=2
Hope to see you there.