Natural History Museum sunday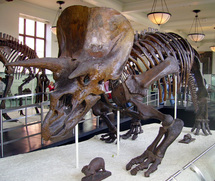 Sunday, July 15th, 2012 @ 15:00
Augustinergasse 2, Basel, Basel
Looks like a chance for another drizzly Sunday. let's spend an hour or two at one of the nicest museums in Basel, the Natural History museum. It's located near the top of the long steep road that leads up to the Muenster. Shall we say 3pm?

My mobile is +41 78 693 6450

Please delete the old number that you may have.