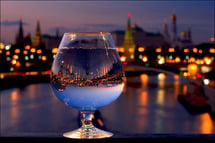 Thursday, August 9th, 2012 @ 18:30
Bar Rouge, (Level 31 Messeturm), Messeplatz 10, Basel-4058, Basel
Time for a short summer refreshment, a little after work relax with a bier! Meeting and greeting... Knowing a newbie... Sharing ideas... Pinning the interesting things...Chatting as much as you can... Laughing a bit more...
"As the city grows dark... drinking wine..."
Come and join us:
When: 9 August Thursday @ 18.30 hr
Where: Bar Rouge
(Level 31 Messeturm)
Messeplatz 10, Basel-4058
http://map.search.ch/basel/messeplatz-10
Entrance Fee: none
TO JOIN :
RSVP "YES" on this page - this is for me to keep track of the number of members attending !
Contact:
- If you need to reach me, and my cell phone is 078 744 0884