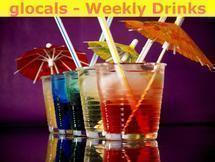 Tuesday, August 14th, 2012 @ 19:30
Rosengarten, Bern - Take bus 10., Bern
Hello Guys and Girls!

Same again!

WHEN:
Tuesday 14th August 2012

THE VENUE:
Rosengarten Park Bern.
Take bus 10 direction Ostermundigen. Get off at stop Rosengarten or cycle!


What to bring:
Wine, nibbles, glasses, picnic mats, music, frisbee, candles and don't forget a jumper! - You can buy stuff from a bar there if you forget/are unable to bring before hand. But I recommend BYO.

Hope to see you there!!!!