Language Cafe - In Fribourg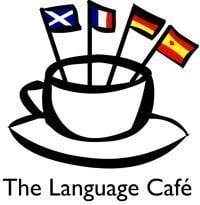 Wednesday, September 12th, 2012 @ 20:00
Le Rendez-vous bar, 4 Rue Pierre-Aeby / Rue du Tilleul, Fribourg, Bern
This is a language exchange event where both foreigners and locals can join to practice or learn a language while meeting people. Just come in and talk about anything you want, and stay for as long as you want.
Languages for this event will usually be English and French. However, if you know other languages you are welcome to join in. We can make smaller groups depending on what language you are interested on. It's all about networking as well.
We have been running this event for a month now and there's been an average of 10 people every week. This event is also being advertised on 3 other websites.
When:
Every Wednesday at 20hrs.
Where:
Le Rendez-vous bar
4 Rue Pierre-Aeby / Rue du Tilleul
Fribourg
http://goo.gl/maps/AIwav
This event has also been posted on the following websites to increase local and foreign exposure:
couchsurfing.org
onvasortir.org
the english forum