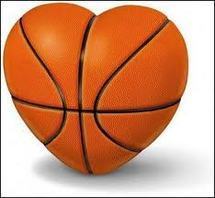 Wednesday, June 27th, 2012 @ 19:00
Chemin du Foron 43, 1226 Thônex, Geneva
Friendly meet up for a basketball throw around on Wednesday before we get serious in a game! We all have different levels so don't be shy if you don't know how to play :)
Public half court is available first come first serve so be prepared!

We will meet at tram stop MOEILLESULAZ (tram 12 terminus) at 7:00pm

The new court is at this exact address: Chemin du Foron 43, 1226 Thônex
It's a 10 min walk from the Tram Stop

Hope to see u all there!!!