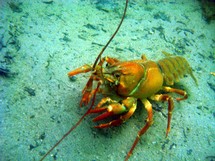 Saturday, July 7th, 2012 @ 08:00
St Triphon, near Villeneuve, Geneva
Extra TRAINING dive: Saturday 7th July 8am!
This is being organised by one of our Group instructors- Pike, so any questions please contact him or Paul (admin) directly.
Location: Saint-Triphon- Aigle (near Villeneuve)
Objective: This is for qualified divers who have not dived for some time, or any diver who would like to brush up on any skills such as buoyancy and SMB release. This is also a good time to test any new equipment.
Check out the link below for a video of the previous training dive:
http://www.youtube.com/watch?v=lIJHxjiEr7k&feature=plcp
Maximum depth will be no more than 15m.
We will be passing the Scuba Shop in Villeneuve beforehand (one of the biggest shops in Switzerland), so full gear rental, tank refills and purchases are all possible.
Leaving time will be at 8am from Geneva. Meeting point to be determined.
Anybody interested contact Pike on 079 26 66 205, or Paul on 079 36 66 291, or post here.
We would like to meet you before the dive, and I am sure you would like to meet us! Please come along to one of our weekly Thursday meetings with your diving cards, and we will sort out the paper work before the dive.
Please note: you must also sign a disclaimer form before diving.
These can be found at:
http://www.sindy.ch/scuba-group-disclaimer.pdf
***If you are new to our group, or have not attended one of our events- before emailing us, please read the below***
We receive a lot of emails enquiring about our group & diving. Below tries to answer the typical questions we receive. If you have other questions we would recommend attending one of our weekly social sessions as we can go into far more detail.
Who are we?
Geneva Scuba Group is a collection of individuals who enjoy underwater adventures. Group members range in experience from those relatively new to diving right up to instructor level with thousands of logged dives in experience. Primarily we dive weekly in summer and bi- weekly in winter in local glacial lakes. This is a cold & deep environment requiring specific equipment & training. We do arrange international trips to some of the world's best dive locations. We take safety very seriously & will not dive with anyone who we have not met, assessed competency & verified relevant certifications.
Equipment
Lake diving typically requires use of 7mm wet suits, semi- dry, or ideally full dry suits throughout the year. We are not a 'club' and as such we do not sell or rent equipment. We recommend group members contact either ADN Diving (Geneva), Dive Explorer (Geneva), Scubashop (Villeneuve) or Dolphin in Ferney Voltaire, France for this directly.
Training & Education
We typically do NOT train new divers and recommend people new to diving contact either ADN Diving, Dive Explorer, or Dolphin in Ferney Voltaire, France for this. However, our Group instructors do provide refresher & upgrade courses & local orientation to divers who are already qualified. This is done on a purely discretionary basis as our instructors typically offer their time for free and we are not a commercial entity.