Saturday stroll Sierne - Carouge & Tomato Festival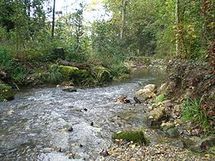 Saturday, July 14th, 2012 @ 13:30
, Geneva
For the 49th short stroll, we will meet at bus stop Pont-Sierne at 13h30 sharp. If you come from Geneva, you can take bus no. 8 from Cornavin station (departure 13h02) or from Rive (departure 13h11). For more connections, see
http://www.tpg.ch
We will walk a few moments along the Arve and then go to into the Veyrier Forest. We will cross the forest for about half an hour and then come to open terrain, taking country roads parallel to the Saleve, towards the village of Troinex. From there, we will follow the Drize river for a while and then turn to the right - good views over the Compesières church and castle, Geneva and the lake. We will go through the villages of Saxonnex-sur-Arve and Saxonnex-sous-Arve, and then make our way to Carouge.
We will have a little picnic on the way - take food and drinks along.
Distance: about 11 km. and flat - regular walking or running shoes are fine.
In Carouge, those who want can continue and participate in the Fete de la Tomate - possibility to taste 50 kinds of tomatoes and various other events. See
http://www.upfg.ch/site/images/pdf/Newsletter_Vf_12_BD.pdf
Maximum 30 participants - please register only if you are sure to attend!
cheers,
Bert