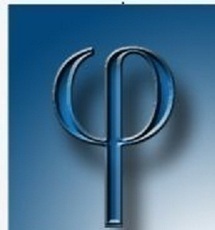 Monday, August 13th, 2012 @ 19:00
ANNEMASSE, Geneva
Hello,
If you feel confident enough to understand French (even though you can't speak it really) you may appreciate these meetings opened to every ones (no prerequisite) and free of charge.
Next topic on the table : « La morale anarchiste », Pierre Kropotkine
More information on the topic :
https://sites.google.com/site/cafephiloannemassegeneve/sujets-passes-4
We start at 19h00 and end around 20h30.
Generally, 10 to 25 people are attending in Annemasse, although they do not ncesseraly enrol via Glocals.
Maybe, there is a cafe philo in your country, check it here :
http://cafephilos.org
Your are welcome to drop me a word if you d'like to receive the program in your email box.
WHERE § WHEN : Our cafe philo is held every Monday at 7pm at Annemasse, chez Maitre Kanter (back-room).
The Taverne is right opposite the Town Hall (place de l'hotel de Ville) in the centre of the ANNEMASSE (France).
Google map :
http://goo.gl/maps/MRF6
Public transportation: Tram 12, get off at Moillesulaz, then French bus°1 or 2, get off at Clos-fleury or Annemasse-Poste.
From Cornavin Station, it takes 35mn.
Bus on the way back to the tram of Moillesulaz at 20.40, 20.55 and later until about 22.30
In any case, there will be always someone who can drop you close to a tram/bus stop.
Link for public transportation (in planner route, type for destination: clos-fleury OR Annemasse-poste :
http://tpg.hafas.de/bin/tp/query.exe/fn
Wish to see you soon.
Rene.