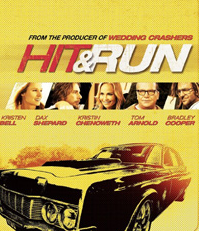 Friday, September 7th, 2012 @ 17:30
Pathe Balexert, Geneva
...a Movie date?
7 Sep 2012,17h30 (movie starts at 18h30)

...Movie plan?
HIT & Run (VO)

hmmm, Movie destination?
Pathe Balexert. Largest movie selection in Geneva. Free parking (for 3 hours-from 18h00). Choices for restaurants and fast food.

Movie strategy?!
1. Buy the ticket online/at the booth
2. Come an hour early
3. Get inside the restaurant "Pizza and Pasta" which is located in front on the cinema ticket booth,so we can drink, bite some foods and chit chat before the movie starts
4. Look for me, i'll be there (black hair, smile all the time,carry a Movieaholic sign card). or call 0788852695
5. Watch the movie together!

Who will be there?
The movieaholics!

Interested?
me too!