Your Spanish for my French / language exchange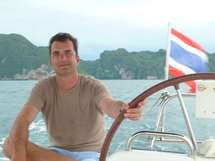 Monday, September 10th, 2012
, Geneva
Hello,
I want to improve my pretty basic Spanish. I am looking for an exchange partner to whom I could teach French in return.
We could meet on a weekly basis or more often if you want (I work in Acacias and live in Eaux-Vives).
I was born in Geneva, so I can also provide useful information on the city.
Looking forward to hearing from you asap!