Geneva International Netball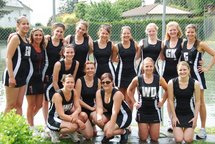 Tuesday, October 2nd, 2012 @ 20:00
Rue Michel-Chauvet 22 CH-1208 Genève, Geneva
Geneva International Netball (GIN) invite you to join us for our first training session of the season, more excitingly we have a renovated court to test out.
We invite all beginners to advance women (adults) to join us for some drills, a fun game and then to mark the start of the season with a drink!!
All levels welcome, during our warm up and drills we can explain the rules and play.
We start promptly at 8pm! Please email genevanetball@gmail.com for more information.