PAST - Vipassna evening with Anne Michel (21 Nov 2012)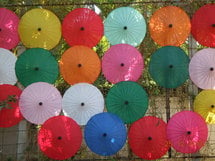 Wednesday, November 21st, 2012 @ 19:30
Avenue du Mervelet 13 (Quaker House - Lower groud floor Garden side), 1209 Geneva, Geneva
Dear friends in the Dhamma,
It is our pleasure to invite you to the next meditation of 2012 on Wednesday 21 November at the Quaker House. This time the evening will be guided by Anne Michel. Anne has practiced Vipassana meditation since 1973, in the Theravada, Forest Monk, and Tibetan traditions, with Western and Eastern teachers. She has taught meditation since 2000, mainly in Switzerland and France. Anne lives and works in Lausanne, Switzerland.
More about Anne Michel:
http://www.metta.org/index.php?option=com_content&view=article&id=66%3Aanne-michel&catid=12&Itemid=40
Please confirm your participation. Practical information is provided at the end of this message.
We start at 19h30 and it is good to come early to reserve your place.
We welcome donations of CHF 10 each (or as you can afford) to help support the livelihood of the teachers.
We look forward to seeing you and am sending much loving-kindness to you all.
With metta,
Pok Sornkaew
*Programme for evening sessions:*
19.30-20.30 Meditation practice
20.30-21.30 Buddhist teaching - questions and answers
PRACTICAL INORMATION
LANGUAGE: English
WHERE
The Quaker House (ground floor)
Address: 13, avenue Mervelet, 1209 Geneva
Tel 022 748 48 00
FUTURE SESSIONS
Wed, Nov 21 (with Anne Michel)
Wed, Dec 19 (with Ajahn Khemasiri)
HOW TO GET THERE
Public transport:
Following the change of the Geneva public transport network, you may wish to double check bus connections.
Bus No. 10 (direction Aeroport) get off at "Bouchet". Look for Chemin Charles Georg which is next to a bakery shop (a one-way lane). Take this chemin and walk till the end. It will meet with Avenue Mervelet. Turn left and house no. 13 will be just around the corner.
Bus No. 22 (direction Tours-de-Carouge) get off at "Mervelet" which is on Avenue Bouchet. Avenue Mervelet is just about 20 meters from the bus stop. Turn right into Mervelet and house no 13 will be on your left after some 50 meters.
Parking:
There is no parking in the Quaker's House but there is plenty of blue parking zone along avenue Mervelet.
WHO CAN JOIN
This evening is open to all - beginners and experienced meditators included - and whatever ethnic origin or religious affiliation. Beginners are however advised to announce themselves to the meditation teacher so that appropriate instruction can be given.
MEDITATION MATERIAL
Those who have their meditation gear and cushions, please come with them. Some cushions will be made available for those who don't have the material and chairs will be posted at the sides and back of the room.
WHAT IS DANA?
The teachings of the Buddha are priceless and in our meditation group the teachings are given freely, in the tradition of the Buddha. We rely on people's generosity (dana) to cover the cost of renting the room, modest travel expenses of the teacher, and support to his or her livelihood. Most of the teachers particularly the Buddhist monks live entirely on donations and have no other income.
A collection box will be placed at the entrance door to collect your dana. We welcome a support of CHF 10 each (or as you can afford). Thank you for your generosity to help us keep this widely appreciated practice going.
HOW TO RESERVE
Please send a direct request to Pok Sornkaew via glocals or provide your email address to subscribe to our mailing list for future direct invitations.
CANCELLATION
If your participation is confirmed, we appreciate you letting us know early in case you cannot join the session for any reason.
CONTACT INFORMATION:
Chongcharoen or Pok SORNKAEW
csornkaew@gmail.com