Auditions for "God of Carnage", Tuesday, Oct 30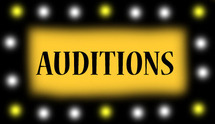 Tuesday, October 30th, 2012 @ 19:00
Holy Trinity Church Hall, 14b, rue du Mont Blanc, Geneva
Come one, come all and audition for the Geneva English Drama Society's production of God of Carnage! GEDS is an active drama society which welcomes English-speaking people from all over the world. In a typical season, GEDS puts on three mainstage productions and about 20 playreadings (one every other week).
Auditions for "God of Carnage" will take place on Tuesday, October 30th, at 19:00 at the Holy Trinity English Church Hall. When you are facing the building, steps leading to the hall (located in the basement) are to your right.
God of Carnage will perform March 5-9, 2013, in Eaux-Vives; rehearsals will be held near Balexert in Geneva.
For more information, please read the audition notes:
http://www.geds.ch/prod/carnage/AudnotesCarnage%201.pdf
A quick summary by the director: 'Winner of the 2009 Tony Award for Best Play, God of Carnage relates an evening in the lives of two couples, residents of a Brooklyn neighborhood, who meet to discuss a playground incident. Alan and Annette's son hit Michael and Veronica's son in the face with a stick, resulting in two broken teeth. The four of them agree to discuss the incident civilly.'
"A comedy of manners without the manners!"
If you wish to be kept informed of GEDS activities, please join the Glocals GEDS group:
http://www.glocals.com/groups/geneva/geneva-english-drama-society.htm
Our facebook page:
http://www.facebook.com/pages/GEDS-Geneva-English-Drama-Society/311821935507795
GEDS' homepage:
http://www.geds.ch/