** Film Night 26th - JASON BOURNE **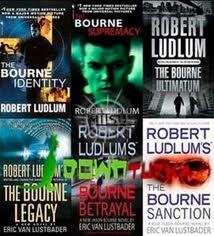 Tuesday, September 25th, 2012 @ 19:30
FLON,, Lausanne
Autumns almost here, so Tuesday's Film Nights are back!
This evening, I bring you the brand new Jason Bourne film but without Jason Bourne?
Yes really. And no Matt Damon either.
But it promises the usual action packed, no-brainer, sheer entertainment that we've come to expect from the previous Bourne films.
This one is a mix of old and new cast including Ed Norton and Rachel Weisz and a very complex story line based on the Bourne heritage, so try to stay awake!
~~~~~~~~~~~~~~~~~~~~~~~~~~~~~~~~~~~~~~~~~~~~~~~~~~~~~~~~
Hopefully, you all know the drill by now:
19h30 - Meet/have a drink/pair up Oranges and Lemons (see below)
20h15 - Leave for the cinema (latest depending on how busy it is)
20h45 - Film starts
23h14 - Film ends (approx)
Meet - King Size Pub
Cinema - Pathe FLON (7)
~~~~~~~~~~~~~~~~~~~~~~~~~~~~~~~~~~~~~~~~~~~~~~~~~~~~~~~~
The "2 for the Price of 1 - Orange Cineday Plan" works like this:
You RSVP "Yes". Then state on the board (below) if you are "Orange" (can offer a ticket) or you are "Lemon" (need to share a ticket). Then either PM each other or arrange in the Pub prior to the film.
Please consider others if you RSVP as an "Orange". If you can't make it then please TEXT me your code, so that someone else can make use of the offer. Codes are transferable but ONLY by text.
more about Orange Cineday:
http://www.pathe.ch/cinema/lausanne/page/orange_cineday.php
Look forward to seeing you all on Tuesday!!
~~~~~~~~~~~~~~~~~~~~~~~~~~~~~~~~~~~~~~~~~~~~~~~~~~~~~~~~
Caro - 079 799 9058