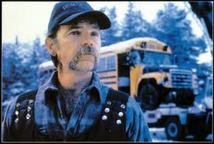 Thursday, November 8th, 2012 @ 19:00
Theatre de Vidy, Lausanne
Still haven't been at the theatre this season...? This may be for you :
Play based on the novel written by Russell Banks.
Plot : The starting point of the novel is an ordinary disaster : A road accident involving a school bus and provoking the death of 14 children.
Banks give the possibility to speak to a few characters which are increasing the points of view of the event.
I received 2 tickets for this event. I will give my spare ticket to someone keen to watch this play with me.
If you are interested, please write me a message.
Looking forward!
Daniele
Note : spoken in french
More info :
www.vidy.ch