Will's n LA's Tuesday Night Drinks WE'RE BACK!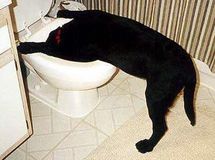 Tuesday, July 3rd, 2012 @ 20:00
Vior at Löwenstrasse 2, Tram Stop for the 2 or 9 at Sihlstrasse/ vior.ch, Zurich
Hello all! Sorry, Will and LA were away solving the financial crisis. Good news, we have got it ALL UNDER CONTROL. No problem. You're collectively welcome. ;)
Come one and all. Normally, we encourage the crazy peeps to stay home; but, we were horribly self-centered for the past few weeks; so, even the nutjobs can ask your mental hospitals to let you go for one night. Come join!
Hope all our fabulous Zurich people are doing well and we look forward to seeing you.