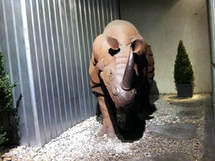 Monday, July 23rd, 2012 @ 20:00
Burkliplatz, Zurich
I would like to organise a "walk and talk" session.

The aim is to meet, to go walking in Zürich, to discover the city and to meet new people.

We will meet in town and then walk straight... then left and right through the city... :)
I will cancel in case of bad forecast.