#20 Let's French! Geneva French Conversation Group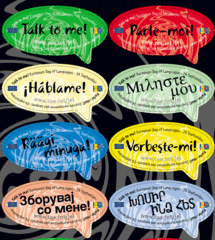 Sunday, January 29th, 2012 @ 19:00
Cafe des Licencies, 9 rue Picket-de-Bock, Geneva, Geneva
Bonjour a tous! Lets meet up again on Sunday to pratice French.

We will practice some French having a coffee or a beer in a very relaxed atmosphere.

We meet on regularly basis:

WHEN: Every Sunday
WHAT TIME: 19.00 until...
WHERE: Cafe des Licencies, 9 rue Pictet-de-Bock, Geneva
Tram 12 - Augustins or Pont-d'Arve stop, the street is halfway between these two tram station.

______________________
YOU DON'T really have to RSVP, you can just show up at the venue. We are about 20, 20+ people lately coming each time, French natives, Francophones and Francophiles. The bar is very friendly and not fancy or expensive at all (ex. une pression 3,60 CHF)
______________________

We encourage native French speakers to join us.

All levels are welcome !
Learners of any level are welcome, although this group may be more useful to you if you have some knowledge of French already. Native speakers are also very welcome to help us.

I think it would be very helpful for many of us to improve our French: learning from each other by discussing different topics so that the members can learn new words and expressions which can then be used in a speech, in day-to-day life etc.


Please feel free to volunteer in organising the group.