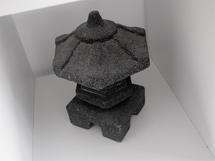 Thursday, February 9th, 2012 @ 11:00
Cabinet 22 in the Old Town of Geneva, Geneva
Dear expats …

come and meet Lisa Perez at our next etc gathering!
... followed by lunch at Soupcon.

Lisa radiates warmth and kindness and is the type of person that looks like she is able to do it all and with no effort. We feel she is a true international citizen, born in the US, but spending her first childhood years in Ethiopia and Sweden. She later attended Ecolint here in Geneva and returned to Sweden for her gradate studies.

Lisa returned to Geneva 10 years ago where she's created Cabinet 22, a therapeutic holistic center with a preventative approach. In addition to her work and being a mother of two small children, she's created a charity organization for women in Ethiopia called "Chance for Change," a social and economic empowerment program educating Ethiopian women and girls in disadvantages communities giving them a chance for change.

We can't wait to hear her share her exciting life story and journey and hopefully learn a lesson or two on how she does it all…!

Please let us know if you are planning to join us for the meeting so we prepare space for you and / or if you plan to join us for lunch at Soupcon @ 12.30.

etc..
is a face-to-face creative exchange network inspiring YOU to CONNECT & share your TALENTS and live your passions.