Improve your Public Speaking and Leadership skills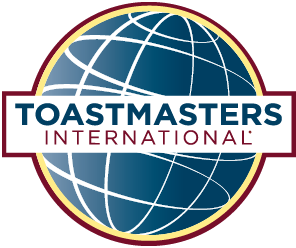 Founded: July 27, 2016
Location: Impact Hub, Rue Fendt 1, behind Cornavin
Members: 173
aires marques
Founder

Send Message
Olivier S
Admin

Send Message
Geneva Groups
> Business / Professional > Public speaking, leadership
CREATING LEADERS SINCE 1924
Did you know that Geneva has 5 Toastmasters clubs ?
Click here for more information
-- Leaders are good communicators. --
Leadership is the art of persuading others to take action.
Good leaders are good communicators and know how to work within a team.
In Toastmasters, you'll practice both and you'll find out how to vary your approach to suit the needs of different people, be they an audience, a committee or the members of your family.
-- What's in it for you? --
Toastmasters will give you the skills and confidence
you need to express yourself in any situation efficiently.
Whether you are a professional, a student or a stay-at-home parent,
Toastmasters is the most efficient, enjoyable and affordable way of gaining excellent communication and leadership skills.
By formulating and expressing your ideas:
You'll open an entirely new world of possibilities.
You'll be persuasive and confident when giving presentations.
You'll improve your one-on-one interactions.
Join us at one of next club meetings!
We look forward to seeing you there :)
Find out more:
https://impact-toastmasters.club/
- Less
Upcoming Activities & Events
No Upcoming Activities or Events Scheduled Yet.