Deanna Bogart at Marians Jazzroom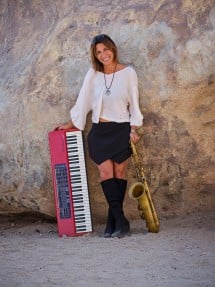 Wednesday, September 7th, 2022 @ 19:30
Engestrasse 54, Bern
A good friend of mine, Deanna Bogart, originally from the DC area is an excellent musician - piano, saxophone and vocals - who is playing at Marians Jazzroom from 6-10 Sept. I went yesterday and she's as good as she ever was.
There were still some seats free for the first set at 19h30. The second set had many seats free. Hey, it's a Tuesday evening. People gotta work!
I'll be going back on Saturday for the final show. Apparently there will be three sets: 16h00 (free entry), 19h00 and 22h00. I'm not 100% sure about the times.
I'll be there, but not sure what time. If you like fun, energetic, toe-tapping music, please come join me.
All details on the website:
www.mariansjazzroom.ch
See you there!