Geneva Open Mic Poetry Reading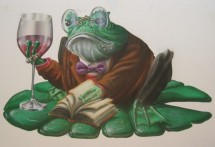 Monday, September 26th, 2022 @ 19:00
Flanagan's Pub / Rue du Cheval-Blanc 4, Genève 1204, Geneva
* Everyone is welcome to read. Any style.
* You may read your own or share someone else's work.
* English or French poems welcome.
* Sign up on-site at 7pm.
* Five minute limit. Strict.
* It's free. If you can, buy a drink to thank the establishment for the use of space.
Facebook event:
https://www.facebook.com/events/1251668538994997