Exchange Student / Intern ski weekend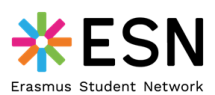 Thursday, March 23rd, 2023 @ 19:00
Geneva Train Station, Geneva
Hi!
ESN Geneva (Erasmus Student Network) organize an event on the 24-26/03 in Thyon-Les Collons, it will be mostly university students and interns form the NGOs and UNs.
We start on Friday at 17h from Geneva train Station, and come back at 21h30 on Sunday.
/! Just remember that EVERYONE (all levels) is welcome, but we do NOT provide any lessons ! If you want, you can contact the local SKI / SNOWBOARD school /!
/! For the pedestrian, just keep in mind that we organize this WE for people that will ski / snowboard, that is why there will be nothing planned for you on the side… you will just benefit the accommodation (dinner + breakfast) and transport with us /!
To recap, the BASE price include:
• 2 nights in the chalet (Friday & Saturday night)
• Breakfast & dinner at the chalet
• 2 days skipass
• transportation to and back from Geneva
Please note that you will need to BRING
• a bed sheet ( 90 x 190 cm)
• a sleeping bag (pillow, pillowcase and mattress are provided)
• Your ski / snowboard / winter stuff
Rules of the cottage: (you agree automatically by participating in the event)
• "The guests are expected to behave respectfully towards the other participants and follow the house rules posted at the entrance of the building. Peace and quiet are required from 10:00 pm onwards."
• "For safety reasons and out of respect for the occupants, smoke is not is not allowed in the chalet."
FYI : Train departure
Friday 24/03 Departure from … 17h10 Arrival at the resort 20h05
Sunday 26/03 Departure from resort 18h23 Arrival in Geneva 21h31
Here is a recap of the TOTAL amount by options : (rental to be paid DIRECTLY there to our rental partner)
→ to ski / snowboard, without ski / snowboard rental):
• Half fare / no train reduction: 160.-
→ to ski / snowboard, with ski / snowboard rental package):
• Half fare / no train discount: 220.- = 160.- + 60.-
→ pedestrian / No ski pass:
• Half fare / no train discount: 120.-
NB:
• GA = "Abonnement géneral" (will be check by the controller in the train) = - 10 CHF
FYI : Without our group discount, it would cost you :
With ESN Without ESN (on your own)
Transport (back and forth) 20 CHF 2 x 45 CHF
Accommodation 2 nights (Dinner + Breakfast) 80 CHF 80 CHF (if 200 pers)
Ski pass (2 days) 50 CHF 120 CHF
Total 150 CHF 290 CHF
Ski rental (full package) 60 CHF 90 CHF
Total (with ski rental) 210 CHF 380 CHF
Ski / snowboard rental prices negotiated with our local partner for the weekend: (they don't rent any clothes)
Ski package (= Skis + boots + poles + helmet) 60.-
Snowboard package (= Snowboard + boots + helmet) 80.-
Price per items
- Skis (w/ poles) 40.-
- Snowboard 50.-
- Ski boots / snowboard boots 30.-
- Helmet (highly recommended) 10.-
Not included in the price :
• Drinks
• Lunches
Here is the link to register :
https://forms.gle/Zqmd7nsEz1DLU5316
See you soon !
Emile