"A flat" 15 Km Sunday morning walk in Versoix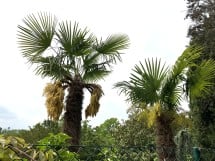 Sunday, May 28th, 2023 @ 09:00
Cornavin Railway Station PLATFORM 1, @ 9h20, Geneva
Dear All.
"The early bird catches the worm" = an early Sunday morning walk, about 15 Km, we're doing a Versoix loup, discovering the small river with it's streams and the forest.

Elevation: 150 Meters up AND 150 Meters down

We will meet at Cornavin Railway Station PLATFORM 1, @ 9h20 and take the 9h30 train which takes us to the nice (small) town of Versoix in 16 minutes.

The regular 3 CHF Geneva TpG and monthly or yearly Unireso passes are also valid in this train.
You can also join us in Versoix @ 9h46 or get on the train @ one of the intermediate stations.

The walk is almost flat; requirement:

- A pair of good shoes
- Picnic, please bring your own food, as we're planning to have a break around 12h30ish
- Enough Water
- Sunblock
- A smile

The plan is to be back in Geneva by around 15h00, unless you plan to stay and discover Versoix.

Maximum 10 participants - please sign up only if you are sure to attend.
Thank you for taking notice.

Looking forward to seeing you.