Geneva Scuba Group Dive No.881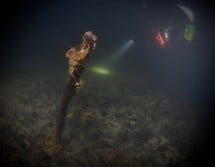 Wednesday, September 20th, 2023 @ 19:00
Creux de Genthod, Geneva
Relaxed evening dive at Creux de Genthod.


If any divers are "recovered" sars-cov-2 carriers then seek advice from your doctor about scuba diving before joining. There have been some concerning stories of individuals who were infected, yet asymptomatic until they dived.

A primary lamp plus a is required. A backup lamp is highly recommended and is mandatory for night dives.


Make sure you have diving specific insurance (e.g. DAN).