VOGAY International - Potluck @ Vidy Plage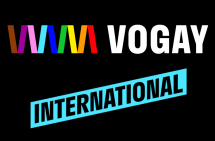 Friday, July 22nd, 2022 @ 18:00
Vidy Plage, Lausanne
Join us this Friday for the VG International Group potluck picnic at Vidy Plage from 18h.

The idea is that everyone brings a dish to share, this can be something traditional from your home country that you'd like for us to discover, or just a favorite picnic dish. Keep it simple, as it will be difficult to heat things or keep them cold.

Bring along a towel, blanket, parasol, swimsuit, sunscreen, you know the drill :)

We will be directly down from the bus 24 stop "Parc Bourget". I'll try to get there early enough to grab a shady table, but if anyone arrives earlier and can snatch one, that would be wonderful!

Let me know if you have any questions!
christopher@vogay.ch

Looking forward to seeing you all at the lakeside!