Bernadette & the Dudettes (LBTQ+) ♀♥♀ LOL party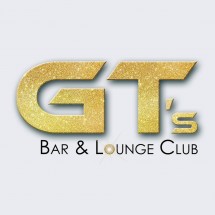 Saturday, September 24th, 2022 @ 20:00
GT's bar Av. de Tivoli 5, 1007 Lausanne, Switzerland, Lausanne
Hello fellow Dudettes!
For this next outing, I am taking it to Lausanne for the LOL party (Lots Of Lesbians) organised by the lesbian association Lilith.
The party will take place below the bar of GTs, in the LGBT area of Lausanne
https://www.facebook.com/GTs.lounge.bar.eat.drink.party
♣ Please RSVP for to facilitate the booking process.
♣ To find us, look for the small pride flag on the table. Come as you are and bring that uniqueness of yours.
♣ This is a girls-only event. Sorry dudes, nope.
♣ If you're hesitating to attend for the first time, please don't be shy: this is a relaxed and friendly group... most of the time.
♣ Just ask for the table booked under Lisa's name
♣ For any question you may have, you can try sending me a private message or post it directly to the event's comment section or to the group's main page.
♣ Carpe noctem !