VOGAY International - Queer Apéro @ Pin Up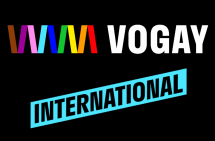 Wednesday, February 22nd, 2023 @ 18:30
Pin Up Bar - 31 Marterey, Lausanne, Lausanne
Hello friends !

Join us for the VOGAY International Group's next Apéro !

Pin-Up Bar (Rue Marterey 31, metro Ours) this Wednesday 22 February from 18h30.

Have a drink, order some local takeout, catch up with old friends and make some new ones too!

Questions?
Contact christopher@vogay.ch

Looking forward to seeing you there!