1 hour of museums talk ( tempor. Exhibition)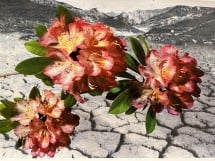 Tuesday, April 25th, 2023 @ 00:00
Pl. de la Gare 16, Lausanne
I invite you to discover 4 x a year the exhibitions at mcba.ch
I am a volunteer guide and speak fluently french -english - german - italian
I guide every tuesday, thursday, friday and saturday at 12 am or in the afternoon/evening. Your voice is important!
steph.simon@bluewin.ch
Up to 21th of may: swiss artist: Sylvie Defraoui "Le tremblement des certitudes"