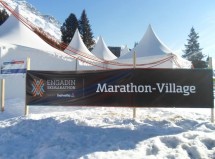 Sunday, March 13th, 2022 @ 08:00
Maloja - near St.Moritz, GR, Geneva
Dear All.
https://www.engadin-skimarathon.ch/en/
We hope that you can join us, a most amazing experience.
For us it's time to visit Canton Grison's (Graubünden) again.
« Allegra» our second Engadin Skimarathon after 2015, very much looking forward to the next Geneva Runners Engadin Ski Marathon und adventure.
Info: it's a huge production to get there.
Book your accommodations now, best in Maloya, ( we have a wonderful insider story, someone checking the Start in slippers and that bathrobe) Priceless!
@ Engadin Skimarathon you can do "the classic version, or skate"