Stroll 168: Far West - meet-up 10h15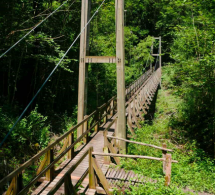 Sunday, October 2nd, 2022 @ 10:00
, Geneva
Hello walkers,
The weather forecast for Sunday is reasonable so let us go for a walk in the countryside.
We will meet at 10h15 at Bel Air tram-bus stop, at the stop of tram 14 direction Bernex-Vailly. At Petit-Lancy-Place we will change to bus K to the final stop Chancy-Douane where we will arrive at 11h17. You can also join us on the way - for connections see
https://www.tpg.ch
We will follow the marked Far West trail - see
https://www.schweizmobil.ch/fr/suisse-a-pied/itineraires/route-0102.html.
We walk a loop around Chancy, starting along the Rhône river and going through the Chancy forest towards the most western point of Switzerland.
We will have a little picnic on the way - take food and drinks along, plus something to sit upon.
Distance: about 8 to 9 km., with a few uphills and downhills - regular walking or running shoes are fine (the trail may be a bit wet at some places).
We will take it easy and walk for about 2 1/2 to 3 hours. Expect to be back in town by 16h00.
cheers,
Bert