Volunteer Vampires for glocals Halloween Party 2015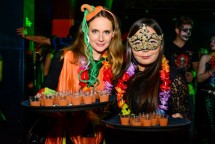 Saturday, October 31st, 2015 @ 22:00
Transilvania, Geneva (aka Paladium), Geneva
We're looking for 10 friendly folks to help us welcome guests at the big glocals Halloween Party on Saturday Oct 31:
http://www.sindy.ch/Halloween2015.htm
If you like meeting new people, and you're not shy, this is a ton of fun. We'll be inside, welcoming guests with free shots, vampire bites, and smile.
You just need to be friendly and have any costume. We'll do shifts of around 1 hour each, and then we party!
RSVP if you're interested, and I'll email you back all details.
Thanks,
Nir, glocals co-founder