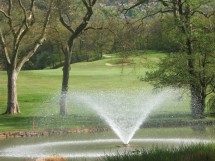 Wednesday, August 31st, 2016 @ 09:00
Croix-de-Rozon, customs, Geneva
A gentle hike on the foothills of the Salève.
From the customs, go up the way of the oak and the way of Vignes.
Crossing the Pérouzet the playground and enter the forest "Grand Bois"
Join the Career Etrembières.
Back in golf de Bossey. Rando open to the public.
Time of the hike about 3:30 with 300 m elevation.
Photos: Golf de Bossey :
http://1drv.ms/1HdgsiK
https://1drv.ms/f/s
!Atoxc5_vAkTguQGcbry4jgPOM-iV
TRANSPORT : The meeting takes place at the customs Croix-de-Rozon (Collonges side France). First you take tram 12 or 18 to Carouge-Rondeau. Then, you take bus TPG line 44 to Croix-de-Rozon-Douane. You can find the hours in
http://www.tpg.ch
Two hike leaders, Pierre and Georges accompany you. 09:00 departure from the customs Collonges-sous-Salève.
Return time 14:00. Participation of 5 euros for our association (with insurance).
Waterproof clothing and good shoes are necessary.
The tour will be maintained by any weather. Bring a little snack and your good mood!
Gentle hiking program of Wednesdays, Summer 2016:
http://rando-74.pagespro-orange.fr/Randos-douces_Oxygene74_2T16_en.doc
phone : 00336.82.03.55.42 or 00334.50.95.96.89
Email : rando-74@wanadoo.fr
Balade découverte pour une marche familiale pouvant convenir à tous.
C'est une randonnée assez facile en partant depuis la douane de Collonges.
Depuis la douane, monter par le chemin des Chênes et le chemin des Vignes.
Traverser l'aire de jeux du Pérouzet et entrer dans la forêt "le Grand Bois"
Rejoindre la Carrière d'Etrembières.
Revenir par le golf de Bossey. Rando ouverte à tout public.
Temps de marche d'environ 3h30 pour 300 m de dénivelé.
Deux animateurs bénévoles : Pierre et Georges vous accompagneront. Départ 09h00 de la douane de Collonges-sous-Salève. Retour prévu à 14h00. Participation de 5 euros pour notre association (avec une assurance).
Vêtements imperméables et bonnes chaussures.
L'excursion sera maintenue par n'importe quel temps. Apportez un petit casse-croûte et votre bonne humeur !
Photos des sorties sur
http://rando-74.pagespro-orange.fr/PHOTOS.htm
Email : rando-74@wanadoo.fr
page Web :
http://rando-74.pagespro-orange.fr/Rando-Douce_Oxygene74.htm
Programme des randonnées douces des mercredis, été 2016 :
http://rando-74.pagespro-orange.fr/Randos-douces_Oxygene74_2T16_en.doc
téléphone : 06.82.03.55.42 ou 04.50.95.96.89
Email : rando-74@wanadoo.fr