Impact Toastmasters Geneva - October meetings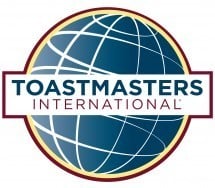 Tuesday, October 17th, 2017 @ 19:00
Impact Hub Geneva - 1 Rue Fendt - 1201, Geneva, Geneva
Meetings will take place every first and third Tuesdays of the month.
Meaning that for October, they will happen on the 3rd and the 17th .
Always from 7pm to 9pm .
We encourage all attendants to arrive 15 min before start.
Your participation is very important and we look foward to meet you.