Got Milk? Gay/lesbian/bi/friendly catch-up Thu, Jan 19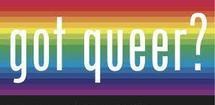 Thursday, January 19th, 2012 @ 19:00
Le Phare - 3, rue Lissignol, near Manor, Geneva
Hey guys!
The next "Got Milk?" gay/lesbian/friendly get together will be Thursday, January 19th at 7pm at our usual spot, Le Phare.
We'll be the medium/large group of awesome people speaking mostly English - but just in case you're not sure, we'll have a glocals or Got Milk? sign on the table. We usually sit in the back room of the bar.
New faces and friends always welcome. The more, the merrier!
If you're finding this event on the "Things to Do" page, join our group to be automatically invited to our meetups:
http://www.glocals.com/groups/geneva/geneva-gay-lesbian-friendly-meetup-group.htm