Book 121: My Brilliant Friend by Elena Ferrante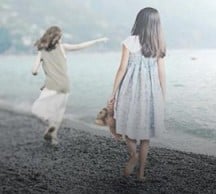 Wednesday, November 20th, 2019 @ 19:00
15, rue des Savoises, la Maison des Associations, salle Biko, Geneva
From one of Italy's most acclaimed authors, The Neapolitan Novels is an exploration of the friendship between Lila and Lena, two bright young girls who grew up in the tough, rough streets of post-war Naples. This is no normal friendship; it's a friendship that loves, hurts, supports and destroys - and yet it is one that lasts a lifetime.
Presenter: Joan, Nicole and Angela
Starting time: 19:15 sharp
Format:
1. Members introduction (10 minutes)
2. Brief introduction of next book (5 minutes)
3. Book presentation by Silvia (20-30 minutes)
– A brief history of author's life
– A short summary of the book
– Main/new ideas/themes
4. Group discussion led by Silvia (45-60 minutes), member's personal view about the book, opposing ideas.
At the end of the meeting, a group of us goes to a bar nearby for a drink, everyone is welcome to join.
Map:
http://www.lafea.org/contacts.htm
Note: reading the book is not a "must" to attend the meeting.
Look forward to see you all!
Upcoming events:
https://genevainternationa93.wixsite.com/bookclub/post/future
Past events:
https://genevainternationa93.wixsite.com/bookclub/post/_past
To join the glocals group:
http://www.glocals.com/groups/geneva/geneva-book-club.htm
To join the Meetup group:
https://www.meetup.com/Geneva-International-Book-Club/