Book 122: The Master and Margarita by Mikhail Bulgakov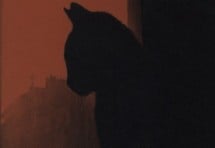 Wednesday, February 26th, 2020 @ 19:00
15, rue des Savoises, la Maison des Associations, salle Biko, Geneva
An audacious revision of the stories of Faust and Pontius Pilate, The Master and Margarita is recognized as one of the essential classics of modern Russian literature. The novel's vision of Soviet life in the 1930s is so ferociously accurate that it could not be published during its author's lifetime and appeared only in a censored edition in the 1960s. Its truths are so enduring that its language has become part of the common Russian speech.
Presenter: Félix
Starting time: 19:15 sharp
Format:
1. Members introduction (10 minutes)
2. Brief introduction of next book (5 minutes)
3. Book presentation (20-30 minutes)
– A brief history of author's life
– A short summary of the book
– Main/new ideas/themes
4. Group discussion (45-60 minutes), member's personal view about the book, opposing ideas.
At the end of the meeting, a group of us goes to a bar nearby for a drink, everyone is welcome to join.
Map:
http://www.lafea.org/contacts.htm
Note: reading the book is not a "must" to attend the meeting.
Look forward to see you all!
Upcoming events:
https://genevainternationa93.wixsite.com/bookclub/post/future
Past events:
https://genevainternationa93.wixsite.com/bookclub/post/_past
To join the glocals group:
http://www.glocals.com/groups/geneva/geneva-book-club.htm
To join the Meetup group:
https://www.meetup.com/Geneva-International-Book-Club/