Virtual meeting - Book 125 - Grace by Paul Lynch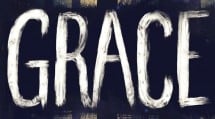 Wednesday, June 3rd, 2020 @ 19:00
see Webex link in the event description, Geneva
NOTE: THIS MEETING IS ORGANISED VIRTUALLY.
https://genevainternationalbookclub.my.webex.com/genevainternationalbookclub.my/j.php?MTID=meabef68f30158bde4ef6fed7a882a00b
A sweeping, Dickensian story of a young girl and her brother on a great journey across nineteenth-century Ireland on the eve of the Great Famine.
Early one October morning, Grace's mother snatches her from sleep and brutally cuts off her hair, declaring, "You are the strong one now." With winter close at hand and Ireland already suffering, Grace is no longer safe at home. And so her mother outfits Grace in men's clothing and casts her out. When her younger brother Colly follows after her, the two set off on a life-changing odyssey in the looming shadow of the Great Famine.
To survive, Grace will become a boy, a bandit, a penitent and finally, a woman. A meditation on love, life and destiny, Grace is an epic coming-of-age novel, and a poetic evocation of the Irish famine as it has never been written.
Presenter: Sean
Starting time: 19:15 sharp
Format:
1. Members introduction (10 minutes)
2. Brief introduction of next book (5 minutes)
3. Book presentation (20-30 minutes)
– A brief history of author's life
– A short summary of the book
– Main/new ideas/themes
4. Group discussion (45-60 minutes), members' personal views about the book, opposing ideas.
Map:
http://www.lafea.org/contacts.htm
Note: reading the book is not a "must" to attend the meeting.
Look forward to see you all!
Upcoming events:
https://genevainternationa93.wixsite.com/bookclub/post/future
Past events:
https://genevainternationa93.wixsite.com/bookclub/post/_past
To join the glocals group:
http://www.glocals.com/groups/geneva/geneva-book-club.htm
To join the Meetup group:
https://www.meetup.com/Geneva-International-Book-Club/