Virtual meeting - Book 128 - The Motorcycle Diaries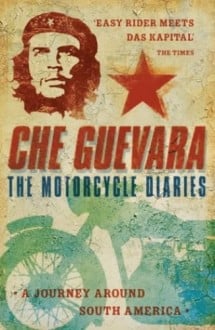 Tuesday, October 6th, 2020 @ 19:00
online event, Geneva
The Motorcycle Diaries by Ernesto CHE GUEVARA
THIS MEETING IS ORGANISED VIRTUALLY
Join via Zoom:
https://us02web.zoom.us/j/88218255273
A memoir that traces the early travels of Marxist revolutionary Ernesto "Che" Guevara, then a 23-year-old medical student, and his friend Alberto Granado, a 29-year-old biochemist. Leaving Buenos Aires, Argentina, in January 1952 on the back of a sputtering single cylinder 1939 Norton 500cc dubbed La Poderosa ("The Mighty One"), they desired to explore the South America they only knew from books.
During the formative odyssey Guevara is transformed by witnessing the social injustices of exploited mine workers, persecuted communists, ostracized lepers, and the tattered descendants of a once-great Inca civilization. By journey's end, they had travelled for a symbolic nine months by motorcycle, steamship, raft, horse, bus, and hitchhiking, covering more than 8,000 kilometres.
Presenter: Nikolai
Starting time: 19:15 sharp
Format:
1. Members introduction (10 minutes)
2. Brief introduction of next book (5 minutes)
3. Book presentation (20-30 minutes)
– A brief history of author's life
– A short summary of the book
– Main ideas/themes
4. Group discussion (45-60 minutes), members' personal views on the book, opposing ideas, etc.
Note: reading the book is not a "must" to attend the meeting.
We look forward to seeing you all!
Upcoming events:
https://genevainternationa93.wixsite.com/bookclub/post/future
Past events:
https://genevainternationa93.wixsite.com/bookclub/post/_past
To join the glocals group:
http://www.glocals.com/groups/geneva/geneva-book-club.htm
To join the Meetup group:
https://www.meetup.com/Geneva-International-Book-Club/