Book selection: The Big (summer) Read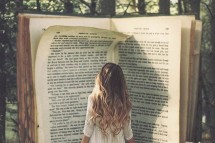 Tuesday, June 8th, 2021 @ 19:00
Promenade de la Treille ( https://goo.gl/maps/bFQBqJRrY7i46cTP8), Geneva
Say Yes to the Big Book!
While overall reticent to choose a 400+pages book for our discussions, we might have missed on amazing longer reads. With the summer break approaching, and more time to read (!) on our hands, we thought we'd bring back into the selection process some big books that failed to get our votes mainly due to their size.
Everyone is invited to present a big book (previously put forward at the club, or not) they think is worth our summer read. We will then chose the winner as per our traditional method.
Location: Promenade de la Treille (
https://goo.gl/maps/bFQBqJRrY7i46cTP8
)
Starting time: 7:15 pm sharp
Presenter: all that wish to contribute
Format:
Part 1: presenter(s) provide a short overview of the pre-selected books, highlighting some of the reviews and critics. Members who have read any of the books can contribute.
Part 2: participants are invited to introduce any book that they would like to recommend and provide a short overview thereof (on a voluntarily basis).
Part 3: participants vote to select the book to be discussed in one of the upcoming book discussion meetings.
We look forward to seeing you all!
Upcoming events:
https://genevainternationa93.wixsite.com/bookclub/post/future
Past events:
https://genevainternationa93.wixsite.com/bookclub/post/_past
To join the glocals group:
http://www.glocals.com/groups/geneva/geneva-book-club.htm
To join the Meetup group:
https://www.meetup.com/Geneva-International-Book-Club/