Book discussion- #139 - Pnin by Vladimir Nabokov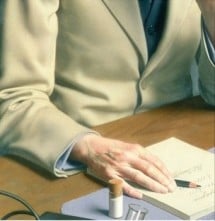 Tuesday, October 19th, 2021 @ 19:00
Maison Internationale des Associations, Rue des Savoises 15, 1205 Genève, Geneva
Professor Timofey Pnin, late of Tsarist Russia, is now precariously perched at the heart of an American campus. Battling with American life and language, Pnin must face great hazards in this new world: the ruination of his beautiful lumber-room-as-office; the removal of his teeth and the fitting of new ones; the search for a suitable boarding house; and the trials of taking the wrong train to deliver a lecture in a language he has yet to master.
Wry, intelligent and moving, Pnin reveals the absurd and affecting story of one man in exile.
LOCATION: Maison Internationale des Associations, Rue des Savoises 15, 1205 Genève
Salle Albert Jacquard (Covid-19 certificate requested for attendance)
Presenter: Rosie
Starting time: 19:15 sharp
Format:
1. Members introduction (5-10 minutes)
2. Book presentation (20-30 minutes)
– A brief history of author's life
– A short summary of the book
– Main ideas/themes
3. Group discussion (45-60 minutes), members' personal views on the book, opposing ideas, etc.
4. Announcement/info on next meeting (5 minutes)
Note: reading the book is not a "must" to attend the meeting.
We look forward to seeing you all!
Upcoming events:
https://genevainternationa93.wixsite.com/bookclub/post/future
Past events:
https://genevainternationa93.wixsite.com/bookclub/post/_past
To join the glocals group:
http://www.glocals.com/groups/geneva/geneva-book-club.htm
To join the Meetup group:
https://www.meetup.com/Geneva-International-Book-Club/