Book Selection- Chinese literature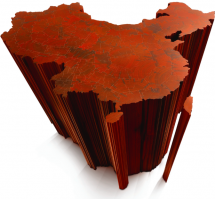 Tuesday, November 9th, 2021 @ 19:00
Maison Internationale des Associations, Rue des Savoises 15, 1205 Genève Salle Albert Jacquard, Geneva
Backed by a strong literary tradition, the 20th century Chinese literary writing has been going through its own tides and breaks, works of genius and works kept quiet, works that we are eager to discover.
Curated by Ti, this book selection is meant to give us an insider view into who was/is who in the Chinese literary scene, with the winning book to be discussed in early 2022.
Location: Maison Internationale des Associations, Rue des Savoises 15, 1205 Genève
Salle Albert Jacquard
Covid certificate required for attendance
Starting time: 7:15 pm sharp
Presenter: Ti
Format:
Part 1: presenter(s) provide a short overview of the pre-selected books, highlighting some of the reviews and critics. Members who have read any of the books can contribute.
Part 2: participants are invited to introduce any book that they would like to recommend and provide a short overview thereof (on a voluntarily basis).
Part 3: participants vote to select the book to be discussed in one of the upcoming book discussion meetings.
We look forward to seeing you all!
Upcoming events:
https://genevainternationa93.wixsite.com/bookclub/post/future
Past events:
https://genevainternationa93.wixsite.com/bookclub/post/_past
To join the glocals group:
http://www.glocals.com/groups/geneva/geneva-book-club.htm
To join the Meetup group:
https://www.meetup.com/Geneva-International-Book-Club/