Book #147 - The Glass Bead Game by Herman Hesse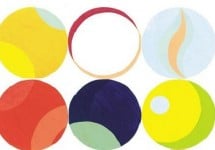 Tuesday, September 27th, 2022 @ 19:00
Maison Internationale des Associations, Rue des Savoises 15, 1205 Geneva, Geneva
The final novel of Hermann Hesse, The Glass Bead Game is a fascinating tale of the complexity of modern life as well as a classic of modern literature.
Set in the twenty-third century, The Glass Bead Game is the story of Joseph Knecht, who has been raised in Castalia, the remote place his society has provided for the intellectual elite to grow and flourish. Since childhood, Knecht has been consumed with mastering the Glass Bead Game, which requires a synthesis of aesthetics and philosophy, which he achieves in adulthood, becoming a Magister Ludi (Master of the Game).
LOCATION: Maison Internationale des Associations, salle Albert Jacquard
Presenter: TBC
Starting time: 19:15 sharp
Format:
Members introduction (5-10 minutes)
Book presentation (20-30 minutes)
– A brief history of author's life
– A short summary of the book
– Main ideas/themes
Group discussion (45-60 minutes), members' personal views on the book, opposing ideas, etc.
Announcement/info on next meeting (5 minutes)
Note: reading the book is not a "must" to attend the meeting.
We look forward to seeing you all!
Upcoming events:
https://www.genevainternationalbookclub.com/post/future
Past events:
https://www.genevainternationalbookclub.com/post/_past
Presentation slides (current year):
https://www.genevainternationalbookclub.com/post/slides-2022