Bernadette & the Dudettes (LBTQ+) ♀♥♀ Batie party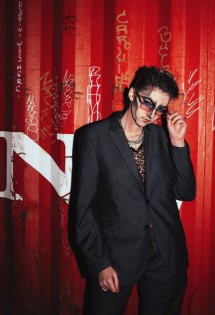 Wednesday, September 7th, 2022 @ 20:00
Livresse - 5 Rue vignier 1205, Geneva
Hello fellow Dudettes!
After a short hiatus, I'm organising a new outing, this time to a queer party at La Batie festival at Theatre Pitoeff in Plainpalais (Rue de Carouge 52).
It features cabaret performances + a Dj dance party.
https://www.batie.ch/en/line-up/pride
For pre-drinks, let's meet up at the lesbian cafe Livresse.
https://livresse.ch
♣ Please RSVP for to facilitate the booking process.
♣ To find us, look for the small pride flag on the table. Come as you are and bring that uniqueness of yours.
♣ This is a girls-only event. Sorry dudes, nope.
♣ If you're hesitating to attend for the first time, please don't be shy: this is a relaxed and friendly group... most of the time.
♣ Just ask for the table booked under Lisa's name.
♣ For any question you may have, you can try sending me a private message or post it directly to the event's comment section or to the group's main page.
♣ Carpe noctem !