Book #149 - Star of the North by D.B.John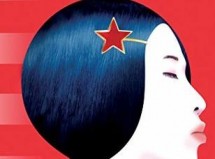 Tuesday, November 29th, 2022 @ 19:00
Maison Internationale des Associations, Rue des Savoises 15, 1205 Genève, Geneva
Winner of our book selection on the 'Evolution of the Spy Novel' and representative of the genre's latest wave (post-cold war revival), Star of the North is a propulsive and ambitious thriller about a woman trying to rescue her twin sister from captivity in North Korea and the North Korean citizens with whom she forms an unlikely alliance. Knowledge expanding, intellectually stimulating and blended into high-octane fiction, the result is astonishing: an almost agonisingly tense portrait of a forbidden society and a honed machine of a thriller.
LOCATION: Maison Internationale des Associations, salle Albert Jacquard
Presenter: Perrine
Starting time: 19:15 sharp
Format:
Members introduction (5-10 minutes)
Book presentation (20-30 minutes)
– A brief history of author's life
– A short summary of the book
– Main ideas/themes
Group discussion (45-60 minutes), members' personal views on the book, opposing ideas, etc.
Announcement/info on next meeting (5 minutes)
Note: reading the book is not a "must" to attend the meeting.
We look forward to seeing you all!
Upcoming events:
https://www.genevainternationalbookclub.com/post/future
Past events:
https://www.genevainternationalbookclub.com/post/_past
Presentation slides (current year):
https://www.genevainternationalbookclub.com/post/slides-2022