Book #151 - Ambiguous Adventure by Cheikh Hamidou Kane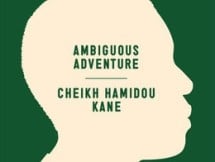 Tuesday, February 28th, 2023 @ 19:00
Maison Internationale des Associations, Rue des Savoises 15, 1205 Genève, Geneva
The celebrated classic by a groundbreaking figure in African literature addresses a critical contemporary issue—the collision of Islamic African values and Western culture.
Hailed by Chinua Achebe as one of the greatest African novels ever written, this long-unavailable classic tells the tale of young Samba Diallo, a devout pupil in a Koranic school in Senegal whose parents send him to Paris to study philosophy.
But unknown to Samba, it is a desperate attempt by his parents to better understand the French colonial forces transforming their traditional way of life. Instead, for Samba, it seems an exciting adventure, and once in France he excels at his new studies and is delighted by his new "marvelous comprehension and total communion" with the Western world.
Soon, though, he finds himself torn between the materialistic secularism and isolation of French civilization and the deeper spiritual influences of his homeland. As Samba puts it: "I have become the two."
Written in an elegant, lyrical prose, Ambiguous Adventure is a masterful expression of the immigrant experience and the repercussions of colonialism.
LOCATION: Maison Internationale des Associations, salle Albert Jacquard
Presenter: VOLUNTEER WANTED!
Starting time: 19:15 sharp
Format:
Members introduction (5-10 minutes)
Book presentation (20-30 minutes)
– A brief history of author's life
– A short summary of the book
– Main ideas/themes
Group discussion (45-60 minutes), members' personal views on the book, opposing ideas, etc.
Announcement/info on next meeting (5 minutes)
Note: reading the book is not a "must" to attend the meeting.
We look forward to seeing you all!
Upcoming events:
https://www.genevainternationalbookclub.com/post/future
Past events:
https://www.genevainternationalbookclub.com/post/_past
Slides current year:
https://www.genevainternationalbookclub.com/post/slides-2023