#153 - The Sailor Who Fell from Grace(..) / Y. Mishima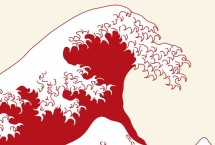 Tuesday, May 16th, 2023 @ 19:00
Maison Internationale des Associations, Rue des Savoises 15 · Genève, Geneva
The Sailor Who Fell from Grace with the Sea, by Yukio Mishima tells the tale of a band of savage thirteen-year-old boys who reject the adult world as illusory, hypocritical and sentimental, and train themselves in a brutal callousness they call "objectivity." When the mother of one of them begins an affair with a ship's officer, he and his friends idealize the man at first; but it is not long before they conclude that he is in fact soft and romantic. They regard their disappointment in him as an act of betrayal on his part, and react violently.
LOCATION: Maison Internationale des Associations, salle Albert Jacquard
Presenter: Rosie
Starting time: 19:15 sharp
Format:
Members introduction (5-10 minutes)
Book presentation (20-30 minutes)
– A brief history of author's life
– A short summary of the book
– Main ideas/themes
Group discussion (45-60 minutes), members' personal views on the book, opposing ideas, etc.
Announcement/info on next meeting (5 minutes)
Note: reading the book is not a "must" to attend the meeting, but encouraged if you want to actively participate in the discussion.
We look forward to seeing you all!
Upcoming events:
https://www.genevainternationalbookclub.com/post/future
Past events:
https://www.genevainternationalbookclub.com/post/_past
Slides current year:
https://www.genevainternationalbookclub.com/post/slides-2023