Book selection: The Big (summer) Read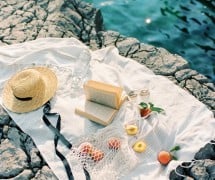 Tuesday, June 27th, 2023 @ 19:00
Les Savoises (Maison Internationale des Associations), Rue des Savoises 9 bis, 1205 Geneva, Geneva
Say Yes to the Big Book!
With the summer break approaching and more time to read (!) on our hands and to keep in line with our little traditions, the club will host an informal book selection meeting. Everyone is invited to propose a big book (previously put forward at the club, or not) they think is worth our summer reading time. We will then chose the winner as per our usual method.
Location: Cafeteria Les Savoises, Maison Internationale des Associations,
table name: Güniz
Starting time: 7:00 pm
Presenters: all that wish to contribute
Format:
Part 1: participants are invited to introduce any book that they would like to recommend and provide a short overview thereof (on a voluntarily basis).
Part 2: participants vote to select the book to be discussed in one of the upcoming book discussion meetings.
We look forward to seeing you all!
Upcoming events:
https://www.genevainternationalbookclub.com/post/future
Past events:
https://www.genevainternationalbookclub.com/post/_past
Presentation slides (current year):
https://www.genevainternationalbookclub.com/post/slides-2023