Book 53: Catch-22 by Joseph Heller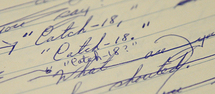 Wednesday, April 3rd, 2013 @ 19:00
Restaurant la Sportive café-brasserie rue de Carouge 45, Geneva
Catch-22 by Joseph Heller, 1961 English. Catch-22 is a satirical and historical novel by Joseph Heller. Set during World War II in 1943, it's frequently cited as one of the great literary works of the 20th century. It uses a distinctive non-chronological 3rd person omniscient narration, describing events from diff. characters' points of view and out of sequence so that the time line develops along with the plot. The book follows Captain John Yossarian, a U.S. Army Air Forces B-25 bombardier. Most of the events in the book occur while the fictional 256th squadron are based on the island of Pianosa, in the Mediterranean Sea west of Italy. The novel looks into the experiences of Yossarian and the other airmen in the camp, and their attempts to keep their sanity in order to fulfill their service requirements, so that they can return home. The phrase "Catch-22", "a problematic situation for which the only solution is denied by a circumstance inherent in the problem or by a rule," has entered the English language.
Nominated by: Arun
Presenter: Debra
Commentator: Rick
Date: 3 April 2013
Time: 19:15 sharp
Format:
1. Members introduction (5 minutes)
2. Club statistics (2 minutes)
3. Introducing interesting books (5 minutes)
4. Brief introduction of next book (2 minutes)
5. Book presentation (20-30 minutes)
– A brief history of author's life
– A short summary of the book
– Main/new ideas that the book brought to the society at the time that it was written
– What were the major implications/reactions at the time that it was written?
– What are the major implications on our daily lives (if any)?
6. Group discussion led by the commentator (45-60 minutes), member's personal view about the book, opposing ideas.
At the end of the meeting, a group of us goes to a bar nearby for a drink, everyone is welcome to join.
Venue: Restaurant la Sportive café-brasserie rue de Carouge 45
http://tel.search.ch/geneve/rue-de-carouge-45/la-sportive
Tram 12/13 arrêt Pont d'Arve ou Augustin,
Bus 1/4/44 arrêt Pont d'Arve ou Plainpalais,
Parking vélo devant l'arcade,
Parking voiture sous le centre commercial Plainpalais-centre
Note: reading the book is not a "must" to attend the meeting!
Look forward to see you all!
To purchase the hard copy, you can send an email to Grégory in Librairie-café Les Recyclables:
[email protected]
To participate in the on-going book selection process:
www.mostinfluentialbooks.com
To join the club:
http://www.glocals.com/groups/geneva/geneva-book-club.htm
To see the upcoming events:
https://sites.google.com/site/genevabookclubgbc/event/2013